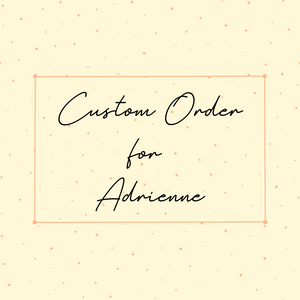 This is a custom order for Adrienne for an over the shoulder/waist leash with a snap at either end plus a d-ring in the middle. From the d-ring to the snap which will connect to the collar it will be 4 feet and the opposite side of the leash will be adjustable from roughly 30 - 50 inches. 
This leash will be finished with nickel hardware and done in the Slate Grey fabric.
All sales of custom items are final and not eligible for returns or refunds.